STORMY HOUSE / 嵐の家 / ARASHI NO IE
In the depths of the Dark House and shadows, we placed Woman, marking her as the whitest of beings – but only the face and hands. The teeth were painted black, the lips green-black, the eyebrows shaved. She was as a spectre: might not the Darkness have emerged from her mouth and black teeth, from the black of her hair, like the thread from a great Earth Spider?"
Junichiro Tanizaki: In Praise of Shadows
Whitestone Arts and 59 Productions, in partnership with Brontë Parsonage Museum and Theatre in the Mill present Stormy House / Arashi no ie
Old School Room, Church Street, Haworth BD22 8DR
3 – 11 November 2018
10.30am – 5.00pm (last entry 4.30pm)
Entry free, all welcome, suitable for children over 7
Stormy House / Arashi no ie is an ongoing project to explore the ghost world of Wuthering Heights from the perspective of traditional Japanese ghost tales (Kaidan). The uncanny elements of the novel are considered in an extended comparison with these ancient stories that were translated into English around 1900 by the Greco-Irish author Patrick Lafcadio Hearn.
The first realisation of Stormy House takes place as a video and sound installation in Haworth in November 2018. Entering a space inspired by a Japanese Tea House, the visitor stands between two writing rooms and two writers. Their texts and drawings are the source of an immersive experience, as we listen to a series of stories and dialogues and watch multiple projections across several screens.
Writer Judith Adams is fascinated that Irish-Cornish Emily Brontë chose the explorer William Parry for her creative alter ego and (spookily) sited her imaginary world of Gondal in the North Pacific. In both Celtic and Shinto mythologies the dead remain earthbound entities much like the living – and young Cathy's ghost bleeds in her encounter with our guide Lockwood, the only character in the book who sees her 'in the flesh', and then cannot escape her presence.
'There are many fictional and biographical connections between our two 19th century writers, none stranger than Emily's apparently random Pacific cartography. A lifelong immersive game of acting out personas and imaginary worlds gave birth to her novel, and our characters are also playing in this installation. The (mainly snow-obscured) landscape of Wuthering Heights is a hybrid of Haworth Moor and unbounded childhood imagination.' Judith Adams
An unfinished ghost story In a Cup of Tea inspires our use of original text fragments and at the centre of our teahouse is a teacup with magic properties, like the Mirror of Many Souls (Ungaikyo) in a Shinto shrine, where worlds collide and both Lockwood and Lafcadio Hearn discover 'the probable consequences of swallowing a soul'.
Our aims are:
• to explore the ghostly/elemental dimensions at the heart of Wuthering Heights through its neglected 'author'/narrator and unlikely hero Lockwood
• to introduce the texts Lafcadio Hearn wrote in celebration of Japan to a wider audience
• to gift young people with a sense of the power to be found in literature, imagination, dreams and art, the better to improve the world they will inherit
• to integrate two cultures a whole world apart by digging up their common roots in Shinto, Celtic and all mythologies
• to create new prototypes for approaching and accessing classic texts from both (and potentially many other) cultures.
When we interpret another culture through our own lens, we bring the difference the other can bring… Then, when familiar territory is given up, the traveler can stand in a new familiar, in the place where worlds (and they are whole worlds) meet.
Sondra Horton Fraleigh on Butoh: Dancing into Darkness
Created by Judith Adams, Stacey Johnstone and Simon Warner in collaboration with Misuzu Kosaka, Natsuko Toyoshima, Ima Tenko, Riko Murakami, Ayaka Morimoto, Aaron White and Zoe Katsilerou
Background
We developed our concept during and after a Japanese ghost workshop with Opera North Projects in 2014 at Whitestone Arts' studio, located on the edge of Haworth Moor.
In May 2017 company members went to Japan, funded by Daiwa Anglo-Japanese Foundation, GB Sasakawa Foundation and (UK) Artists' International Development Fund. We visited artists and venues, explored the landscape and culture of rural Honshu, and extended our knowledge of Lafcadio Hearn (naturalized as Koizumi Yakumo) meeting his great-grandson Koizumi Bon, director of the Lafcadio Hearn Museum in Matsue.
In June/July 2018 we held development workshops at our studio with two of the artists we had met in Japan: calligrapher Misuzu Kosaka accompanied by interpreter/assistant Natsuko Toyoshima, and dancer Ima Tenko accompanied by interpreter and fellow-dancer Riko Murakami. Together with UK performers Stacey Johnstone and Aaron White, they helped to develop our comparative study of two worlds, languages and cultures. In public and school workshops Misuzu Kosaka introduced the Japanese style of 'following the brush', using kanji (Japanese characters) as a fluid bridge between words and pictures: both significant to the narrative worlds of the Brontës. Earth-based Butoh techniques explored with Ima Tenko expressed a mischievous world of ghost-children and the supreme power of their mother, Earth. These intensely physical activities were filmed to use in our designs and to inhabit the set as our ghost-worlds.
Inspired by the way Emily Brontë's earth-centred (Celtic) world-view mirrors that of Shinto, we will show the ghosts of Wuthering Heights resonating with those of Japanese folk tales. Our core texts also explore the nature of the traveler who moves between geographies and is challenged by new perspectives. With his mixed parentage and restless personas, Lafcadio Hearn shares the same impulse to wander and interpret as Emily's fictional narrator, Lockwood.
Using the unfettered territory of childhood world-building, our show exploits the supernatural resonance between two archipelagos, drawing them together in quantum fashion: a phenomenon Einstein (influenced by reading Hearn) once gloomily called 'spooky action at a distance'. Hearn might have called it 'the probable consequence of swallowing a Soul' – a line from the ghost story fragment In a Cup of Tea, acted out for him by his wife, Setsuko.
Both Hearn and Lockwood swallow souls from the beginning of their life-changing interventions into the ghost-ruled lands of the dead. From the start, they are possessed.
One need not be a chamber to be haunted,
One need not be a house;
The brain has corridors surpassing
Material place.
Far safer, of a midnight meeting
External ghost,
Than an interior confronting
That whiter host…
Emily Dickinson
Part Four: Time and Eternity LXIX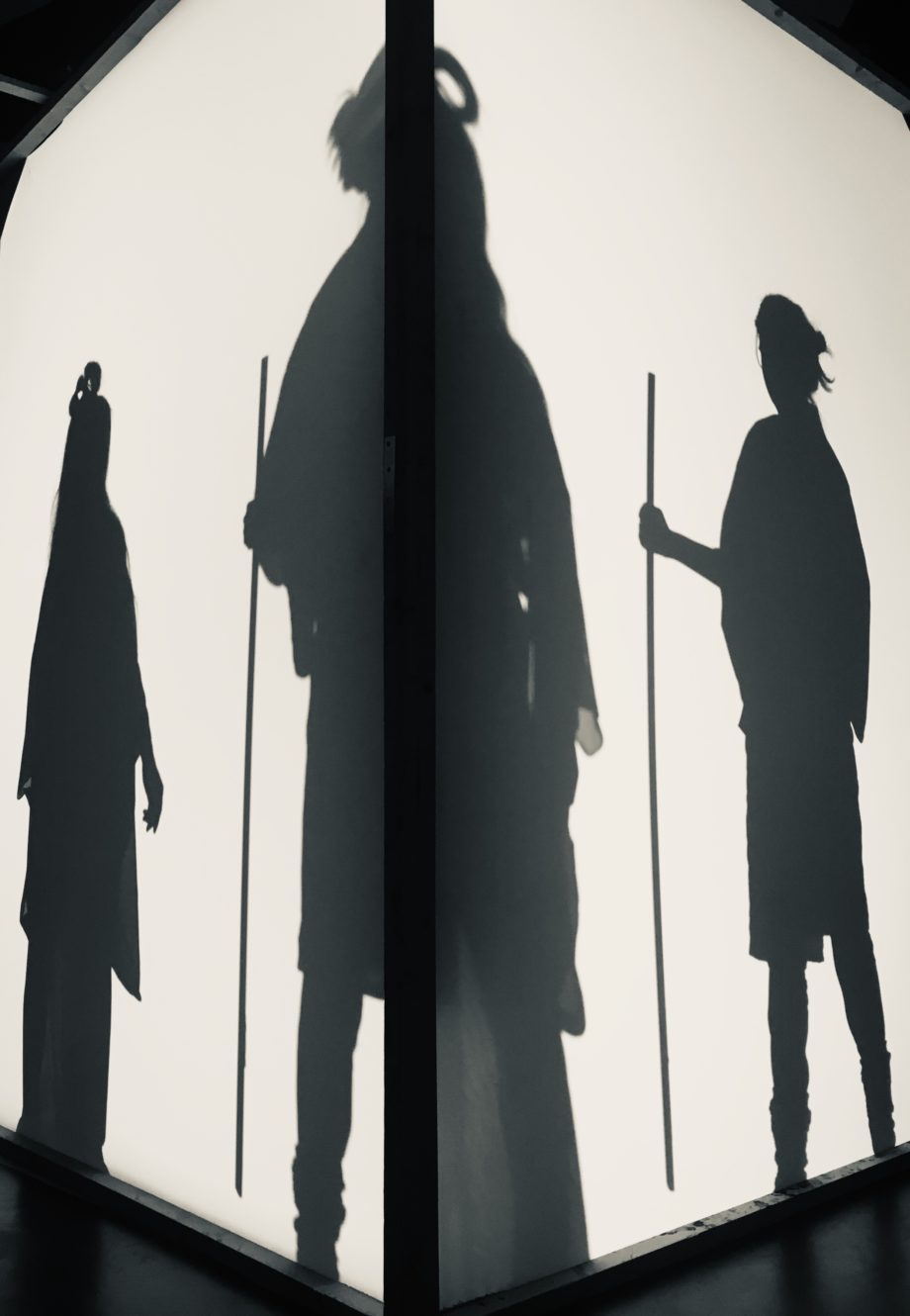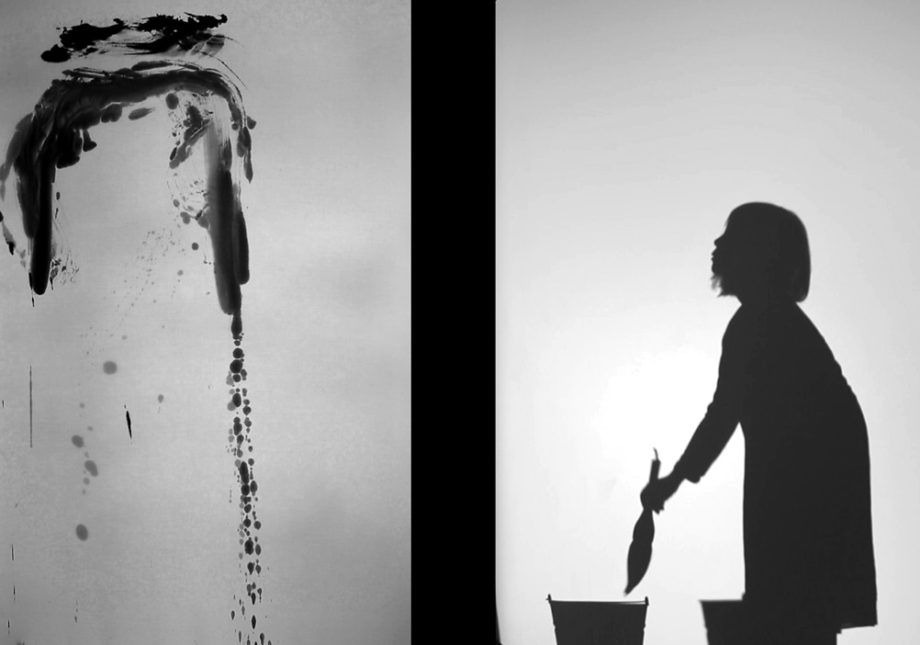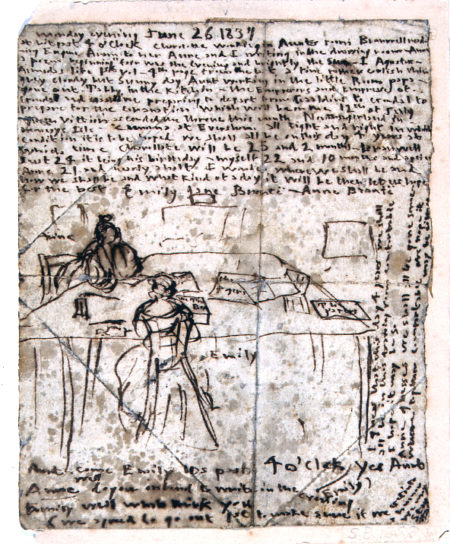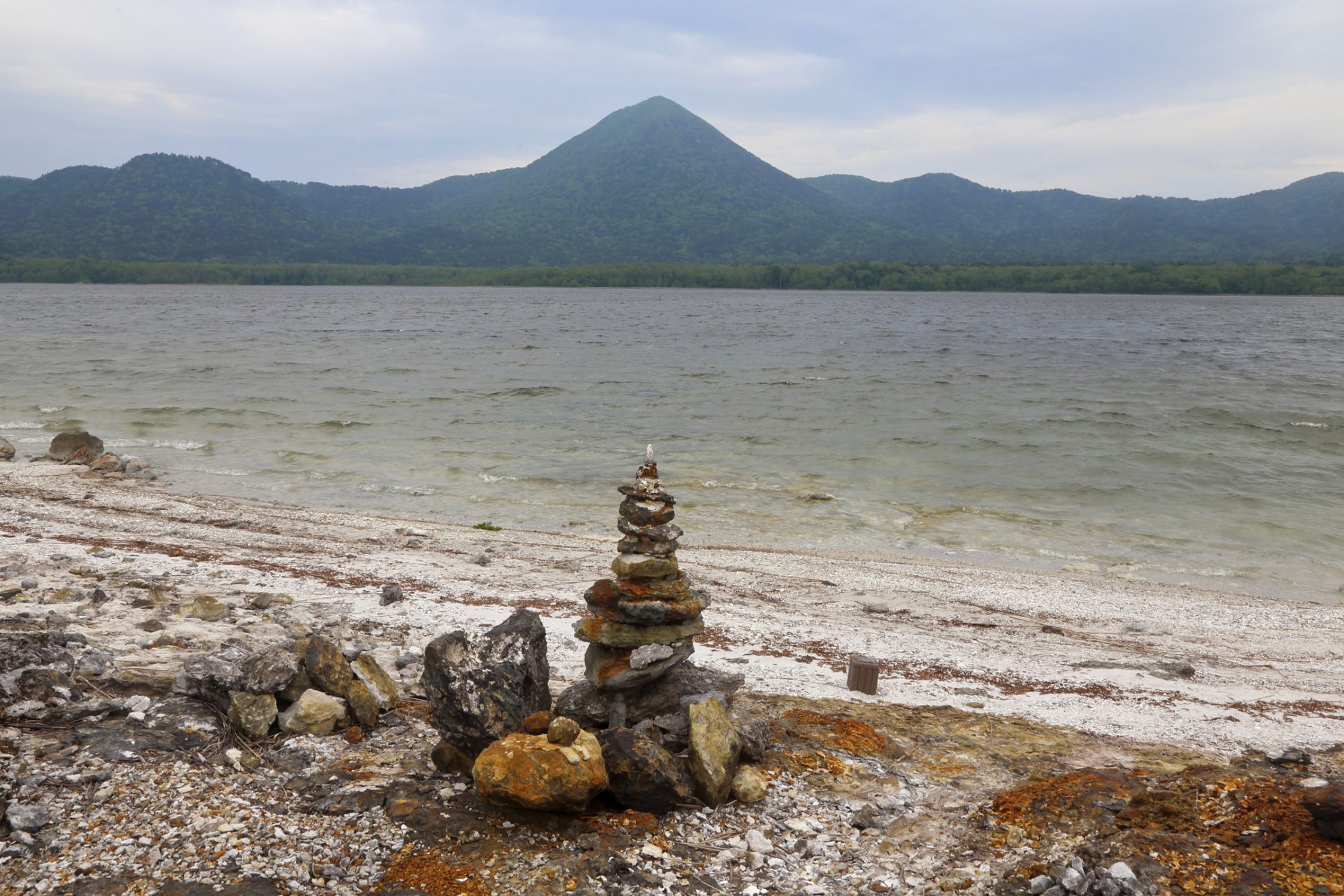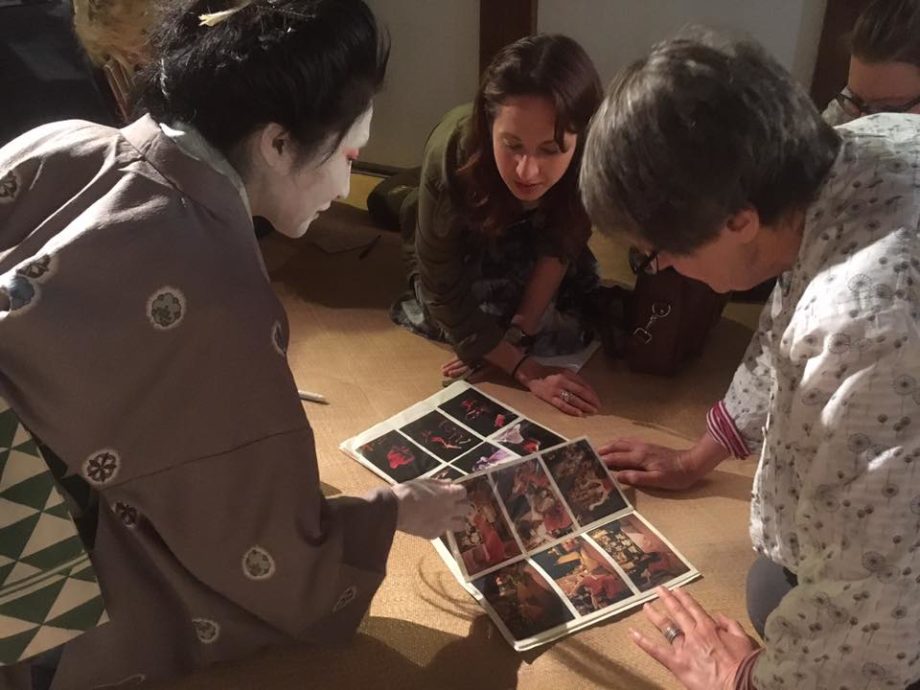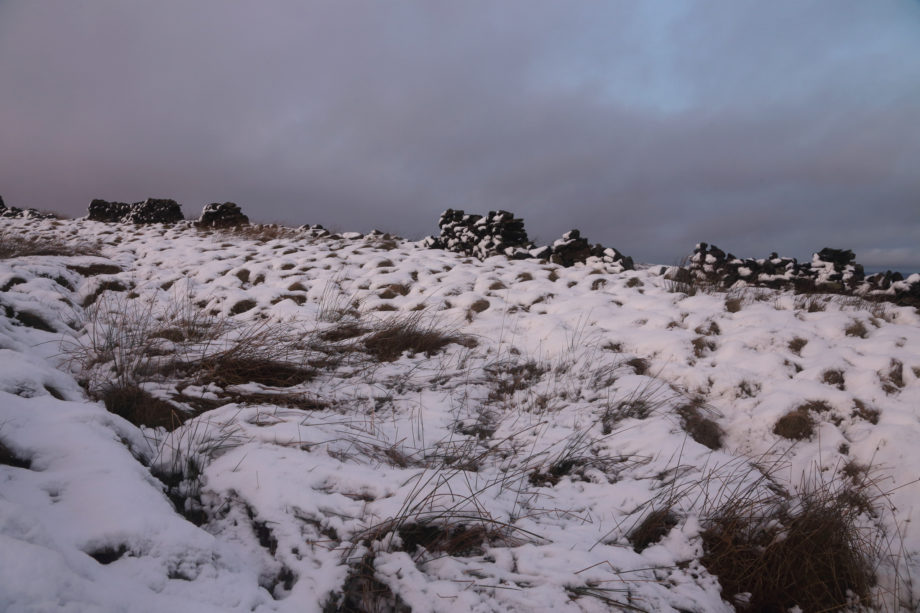 WITH THANKS TO THE FOLLOWING ORGANISATIONS FOR FUNDING/ SUPPORTING RESEARCH TRIP (2017)