Arashi no ie / Stormy House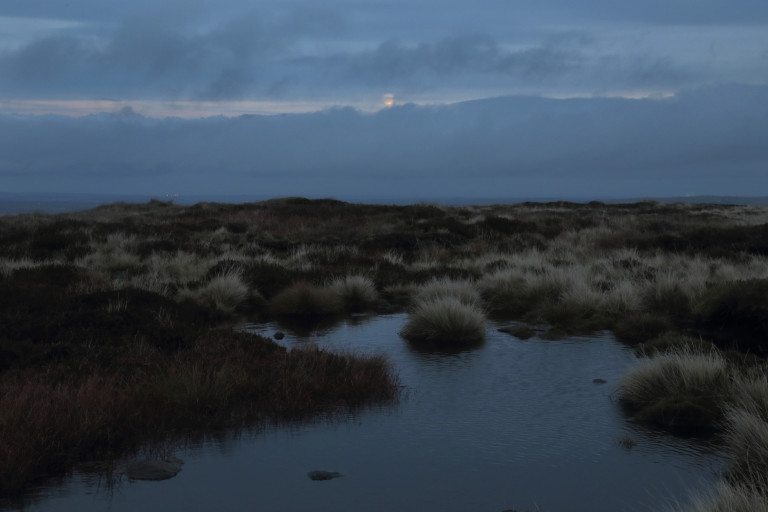 Stormy House will be a combined arts performance of text, dance, inscription, visuals and mixed reality taking place in UK and Japanese venues in 2018/19.The text will be based on the ghost scenes of Emily Bronte's Wuthering Heights and Lafcadio Hearn's life and translations of Japanese ghost tales (kaidan).
The show will be developed between Japanese and UK artists / trainee artists and students of drama both in Japan and in our research centre on Haworth Moor – 2 miles from the original Wuthering Heights.
We are delighted to have received funding from the Daiwa Anglo-Japanese Foundation, the Great Britain Sasakawa Foundation and the Artists International Development Fund (Arts Council England/British Council) for a two week visit in May 2017 to Japan by playwright Judith Adams, visual artist Simon Warner and performer Stacey Johnstone to record landscapes, meet contacts at the Kyoto Art Centre and Lafcadio Hearn Museum and work with Juliet Winters Carpenter of Doshisha Women's College in Kyoto.
In the depths of the Dark House and shadows, we placed Woman, marking her as the whitest of beings; but only the face and hands. The teeth were painted black, the lips green-black, the eyebrows shaved. She was as a spectre: might not the Darkness have emerged from her mouth and black teeth, from the black of her hair, like the thread from a great Earth Spider?
Tanizaki: In Praise of Shadows
As the novels of Tanizaki, Murakami, Soseki, Enchi, Idemitsu, Ishiguro and Mizumura testify, the western and eastern traditions of gothic – these vampire dramas of the excluded, the marginal and the enslaved – are yoked in magnetic attraction and repulsion; yet why is never clear.
Inside and outside the Stormy House ghosts, doublings, split personas, women and ghost children lurk at our windows and in the dark shadows of the Room (camera), ignored through the edicts of men at the world's ultimate peril.
The Japan visit will enable an intensive period of script and technical development on our return, including a workshop with Drs. Oli Mival and Iain McGregor, Digital Research Fellows from Edinburgh Napier University. The future intention is to rehearse the show at Whitestone Arts and a venue in Japan for performance in both countries in 2018 (the 200th Anniversary of Emily Bronte's birth). Further funding will be sought for these later stages of workshops, rehearsal and production from the Japan Foundation, British Council and Arts Council England, with support in kind from Whitestone Arts.
Emily located her childhood imaginary Queendom of Gondal in 'the North Pacific Ocean', we found during research, making Japan a likely location for her imaginary landscape. The coincidence was too good to ignore – something Einstein might describe as "spooky action at a distance".
The project will forge a link between two northern (wild) locations and provide the personnel and materials needed to create a truly collaborative text. It will make a significant contribution to worldwide Emily Bronte celebrations in 2018. Taking an entirely ghostly perspective on the novel is an original idea, as is making kaidan (ghost tales) its parallel universe. It will focus our joint skills and experience on the deep structure of Wuthering Heights.
With the intention of including two languages throughout, and story-telling through action, mixed reality and visuals, our 'game of quantum fragments' will have a broad potential audience, drawing local, national and international attention to cross-cultural themes, and the potential flexibility of multi-narratives. Our style of composition and expression may also lend itself to versions in other forms, such as graphic novel, radio play, and/or video game. The theme is a potent one in popular youth culture: can Lockwood/Lafcadio face his ghostly room girl nemesis and 'Let the Right One' cross the threshold?