Workshop: Walking and Geology in the South Pennines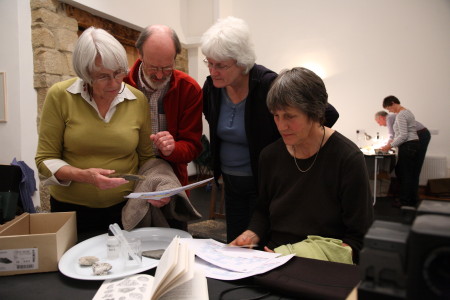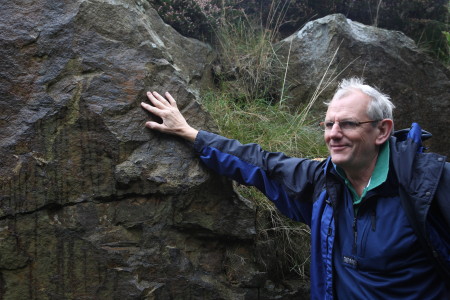 Whitestone weekend workshop with William Varley
There is nothing like walking to get the feel of a country.  A fine landscape is like a piece of music; it must be taken at the right tempo.  Even a bicycle goes too fast: Paul Scott Mowrer
Explore a landscape of stark beauty; enjoy exhilarating walks and investigate the geology of this distinctive area. No experience necessary. The walks, typically 4-6 miles with picnic, can be adapted to meet the needs of the group.
Programme: After the Friday evening meal, enjoy an illustrated introduction to the landscape and geology of the local area.
On Saturday morning our walk takes us up to the highest moorland to orientate ourselves in the landscape and enjoy extensive views in all directions. After a picnic lunch we follow a section of the Pennine Way past Top Withens, popularly credited as the setting for Emily Brontë's Wuthering Heights. Exploring some of the deep valleys we have opportunity to look at how the rocks have been formed and influence the shape of the land. Returning to Whitestone there is time for relaxation and the option of a further talk/discussion after the evening meal.
On Sunday morning we head down the Worth Valley to Haworth, following an ancient packhorse route and exploring old industrial sites along the way. On the moors above Haworth in Penistone Hill Country Park we gain some insight into how the rocks were formed, and the effects of changing sea levels as sediments were being deposited in a huge river delta. We return along a section of the Brontë Way, past old mines and the site of Stanbury's 'gold rush', our route once a favourite walk of the Brontë sisters.
Biography: The workshop leader, William Varley, has a specialist interest in landscape, geology and historical geography. A former teacher and geography inspector, he has planned and led field trips in the Yorkshire Dales, the North York Moors, the Lake District, Northumberland and Scotland and Iceland. In total, he has spent over a year of his professional life leading trips and expeditions.
Informative, energising, so interesting. Wonderful food, company and fossils
A real eye-opener of a weekend
Lots of learning and lovely food, very comfortable
– Comments from participants on September 2011 workshop